Clients and Testimonials
We enjoy accommodating our clients' needs and want to share some of the nice things they are saying about our service.
I used Quality Town Car five days a week for six months. My job requires me to get up early and be on time and Quality Town Car not only delivered every time but exceeded my expectations. Their drivers are professional, accommodating and completely reliable. I would highly recommend them to anyone!
Kirsten Kendrick
Morning Edition Host - KNKX Public Radio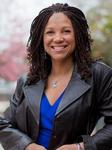 Thank you for your extraordinary service! I travel for business every single week. I am in and out of dozens of cars over the course of a month, but I will never forget the time I spent with Dawn Bird. I appreciate the prompt and professional service. But so much more than that, I really loved the engaging conversation, the expertise about the area, and the enthusiasm for work and life Dawn showed. She made quite an impression!
I recommend her and Quality Town Car to anyone traveling for business or pleasure. I promise it will make the trip memorable, stress fee and downright fun.
Melissa Harris-Perry
Tulane Professor and host of MSNBC's "Melissa Harris-Perry"

I just wanted to take a moment to thank you for your incredible service. My Mom was here in Seattle for a busy day of medical appointments and needed a ride back home to Bellingham. I was unable to drive her myself and was looking for a way to get her back home, safe and secure. Yes, your rates were unbeatable, and yes, you were on time with a smile, but most importantly, you took great care of my Mom on the ride north. She was very happy with the comfortable ride and even happier with your kindness. It was a good ending to what could have been a very difficult day. Your customer service ethic and attention to detail are so hard to find these days. We will gladly use your service again.
Here's to your continued success!
Dr. Gabriel Berson, MD
Children's Clinic of South Snohomish County

Thanks again for helping make my parents anniversary something special. The Disney cruise was amazing and you and Bodie extended the experience with your care and hospitality. Our whole family appreciates you and the way you made it feel like we were not being just being shuttled around by a company, but rather travelling with family friends - friends with a really nice cars! The added touch of the picnic lunch on Monday was above and beyond. The smoked salmon was delicious! You turned an "airport transfer" into an extra day of vacation. Thank you so much. We will definitely be recommending you to any and everyone we know travelling to Seattle.
PS: The extra snacks really came in handy as we sat on our plane for an hour and a half at SEATAC waiting for them to fix "mechanical problems".
Dennis Grice
on behalf of the Grice family

We also take great pride in providing town car service for our many gracious corporate clients
Alseth Consulting
Amazon
Boeing
Deloitte & Touche
Facebook
Fred Hutchinson Cancer Research Center
GE Capital
Locke Lord, LLP.
Mercer Island Chiropractic
Microsoft
MSNBC
Nabors Industries, LTD.
National Employment Lawyers Association
Oppenheimer & Company
Seattle Children's Hospital
Senator Barbara Boxer's Office
Senator Patty Murray's Re-Election Campaign
Sip NW Magazine
Solid-Ground.ORG
Starbucks
University of Washington
Zynga Games